All of us here at Webster Groves Subaru would like to congratulate our newest Subaru Senior Master Technician, Mr. Chris Owen!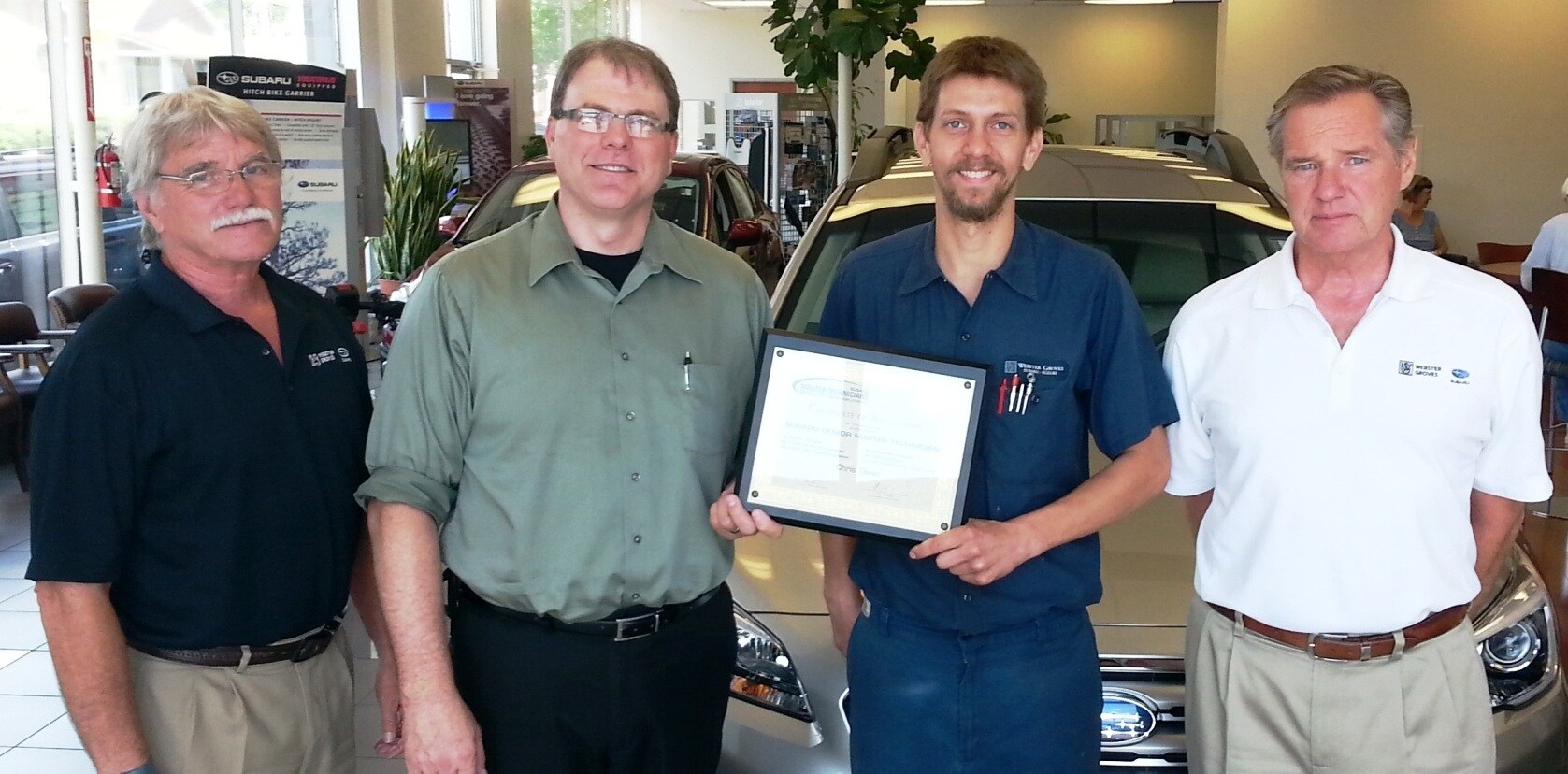 Chris has recently completed all requirements and tests necessary to earn Subaru's distinct honor of Subaru Senior Master Technician.
To earn this achievement, Chris:
Completed all Subaru online and in-class training
Completed and passed all six (6) Subaru Certification exams
Successfully passed all eight (8) core A.S.E. Certifications
Becoming a Subaru Senior Master Technician takes time and dedication. Only a select few ever reach this milestone. Achieving this shows that a technician is committed to his craft and the product he services. He takes pride in providing his customers, and the dealer he works for, with the highest technical expertise possible. Congratulations, Chris, on being part of an elite group of Subaru professionals!